Our furniture is designed and manufactured for use in high traffic public areas. Proudly handcrafted in New Jersey.
We use the world's renowned very high quality laminate brand Formica®
We believe in using the best laminate in order to ensure the product is very durable and is ready for your place of business. Do not settle for cheap generic laminate from our competitors.
Featuring a laminated finish, this table is thoroughly protected from heat, moisture and scratches.
With exceptional design and craftsmanship, this table perfectly compliments any aesthetic.
We create each table top from scratch to meet your exact criteria. Hand made in our NJ facility.
Our table tops are made from 1-1/8" high quality industrial grade plywood.
Table top thickness with laminate top is 1-1/6". We can customize to any thickness and size.
Laminate features fire resistance Grade 32 / 50. Stain, scratch and impact resistant under normal use conditions.
This product will have the same laminate edge banding as the table top itself for a uniform look.
Our tables tops can be fully customized to any size, laminate color and finish - please contact us.
FLIP MECHANISM:
How it works: Simple squeeze of the lever releases or lock the table's leaves.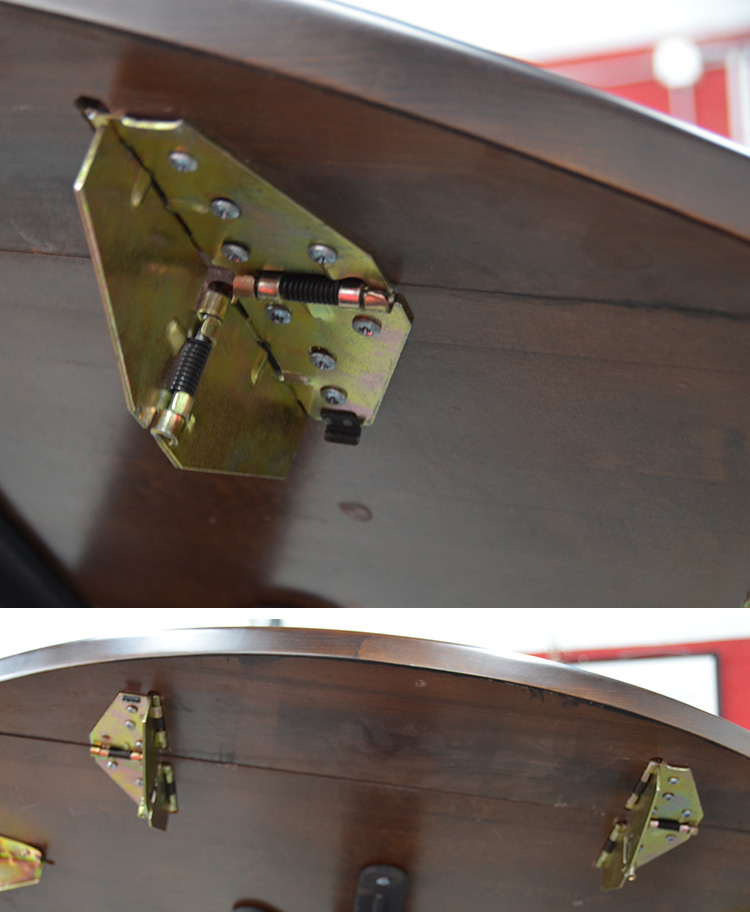 Notes:
24-36 Table Top will be shipped (if purchased) with 102022-28MT Black Iron Cast Base
30-42 and 36-51 Table Tops will be shipped (if purchased) with 102036-28MT Black Iron Cast Base
24" to 36"

30" to 42"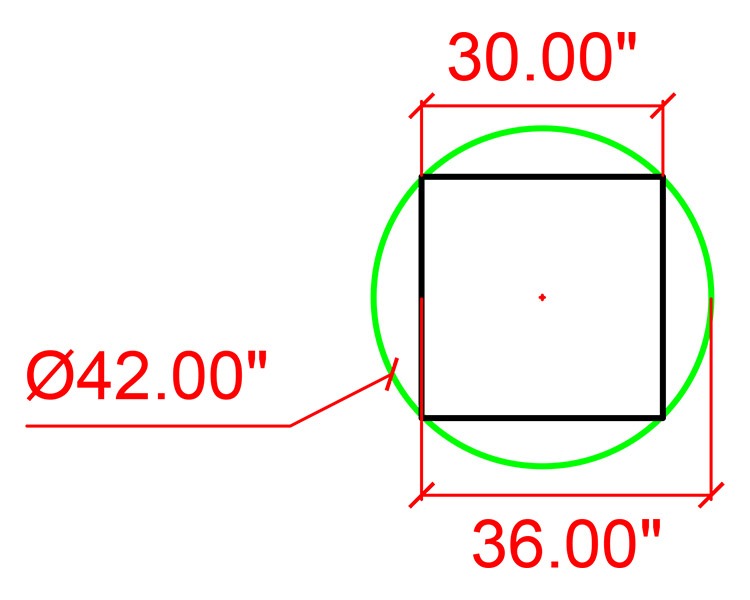 36" to 51"