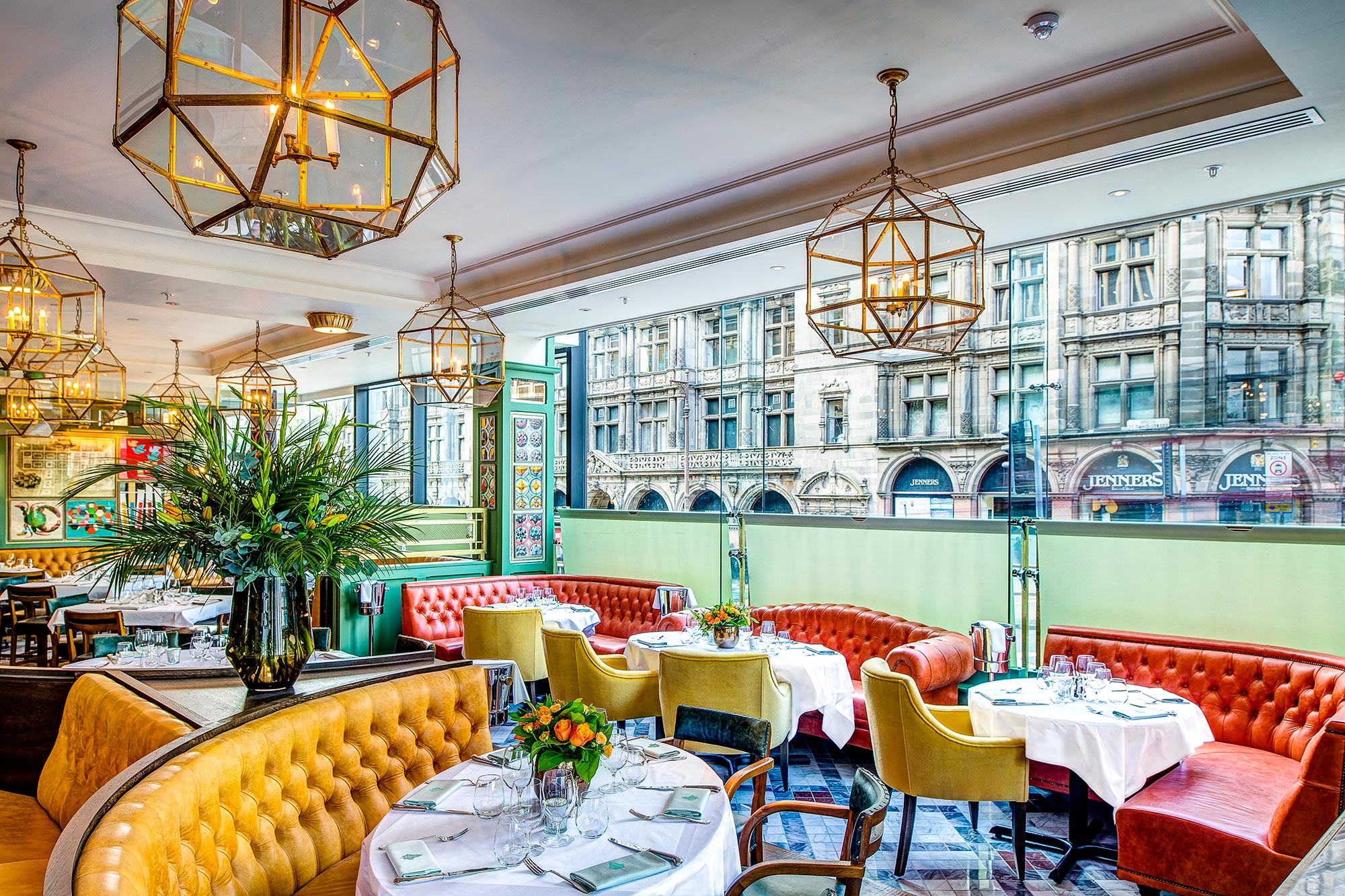 As we hustle through another hectic holiday season to close out the current year, 2021 is right around the corner. Soon the slow period of January and February will be upon us, and we'll be able to use the time to regroup and make strategic changes to our vision and brand in the community. While we all like to generate our own creative juices, it's still worth our time and energy to take a look at some of the current industry trends to maintain our image.

Compact and Social
Societal tastes change right under our noses, and we need to keep abreast of the subtle adjustments in cultural preferences to keep our customers engaged. The trend toward more social and communal eating seems to be accelerating, and this calls for custom restaurant furniture that is both compact and multi-functional.
Americans appreciate the serendipitous joy of a pleasant conversation with someone who was previously a stranger, and restaurant designers must fight an unrelenting battle against a lack of floor space. The result is innovative furniture designs and high-density banquet seating, that synergizes these two complementary forces into a win-win situation for both the customer and the establishment.
Eco-friendly
Perhaps this is the trend of the century, and 2019 will only see a further evolution in this megatrend. The movement toward reusable and biodegradable materials is moving as far as the manufacturing process that generates the design elements within the hospitality space.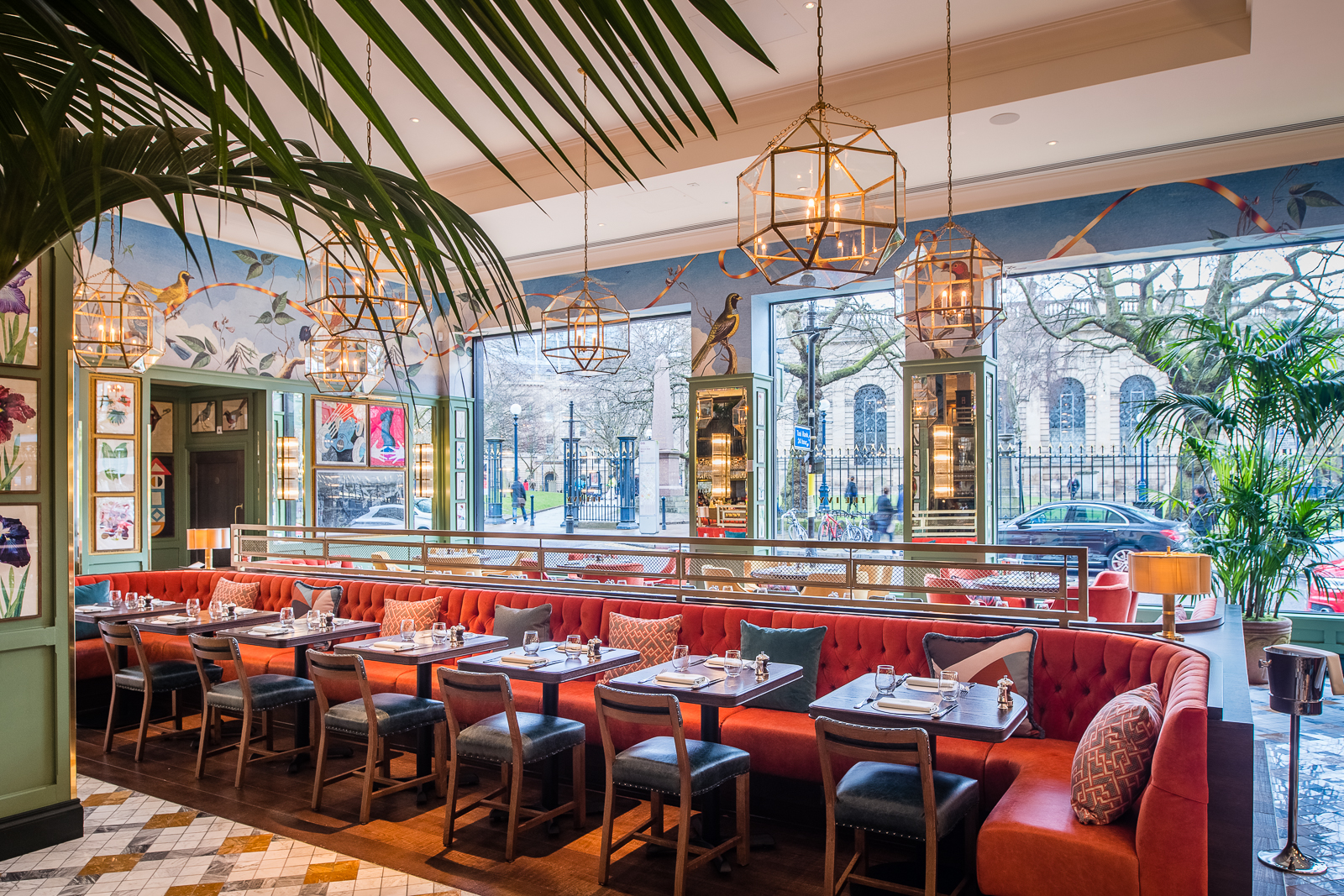 Local Art
What better way is there to connect to our restaurants to the community we serve than to showcase the work of the local artists. National corporate restaurant chains are generally going to showcase national art and cultural themes: They have to be the same in every region. Independent and locally oriented hospitality businesses need to do the opposite. Local styles, colors, artwork, and regional crafts can highlight a city's rich cultural fabric. Upscale diners are often patrons of the arts, and they appreciate the exposure to the creative minds in their midst.
Urban Forest
A growing trend in 2018, adding live plants to a restaurant interior is projected to continue through 2019. The presence of vibrant greenery accentuates the concept of fresh food grown eaten locally, and designers are using increasingly innovative ways to deliver the maximum plant exposure with the least use of floor space. Hanging potted plants and green walls are destined to proliferate in the coming year.
Instagram
Hardly a new trend, but it shows no sign of slowing. Everyone has a double-digit megapixel camera built into their phone these days with multiple social media sites to post photos of their latest adventures. Restaurant interiors with captivating scenes are a safari for the social media photographer "big game hunters." Unique and memorable motifs can become a sort of "clickbait" for diners looking to maximize their social proof through their online image.
Upholstered Custom Restaurant Booths
Clearly, these are a timeless American classic. They radiate comfort and luxury and lure us into them with the promise of intimacy and adventure. Crafty designers are starting to blend the tufted upholstery of the booth seating into the walls to create a seamless decadent look. Not only that, but the tufted upholstery absorbs sound and provides a more tranquil ambiance for the diners.