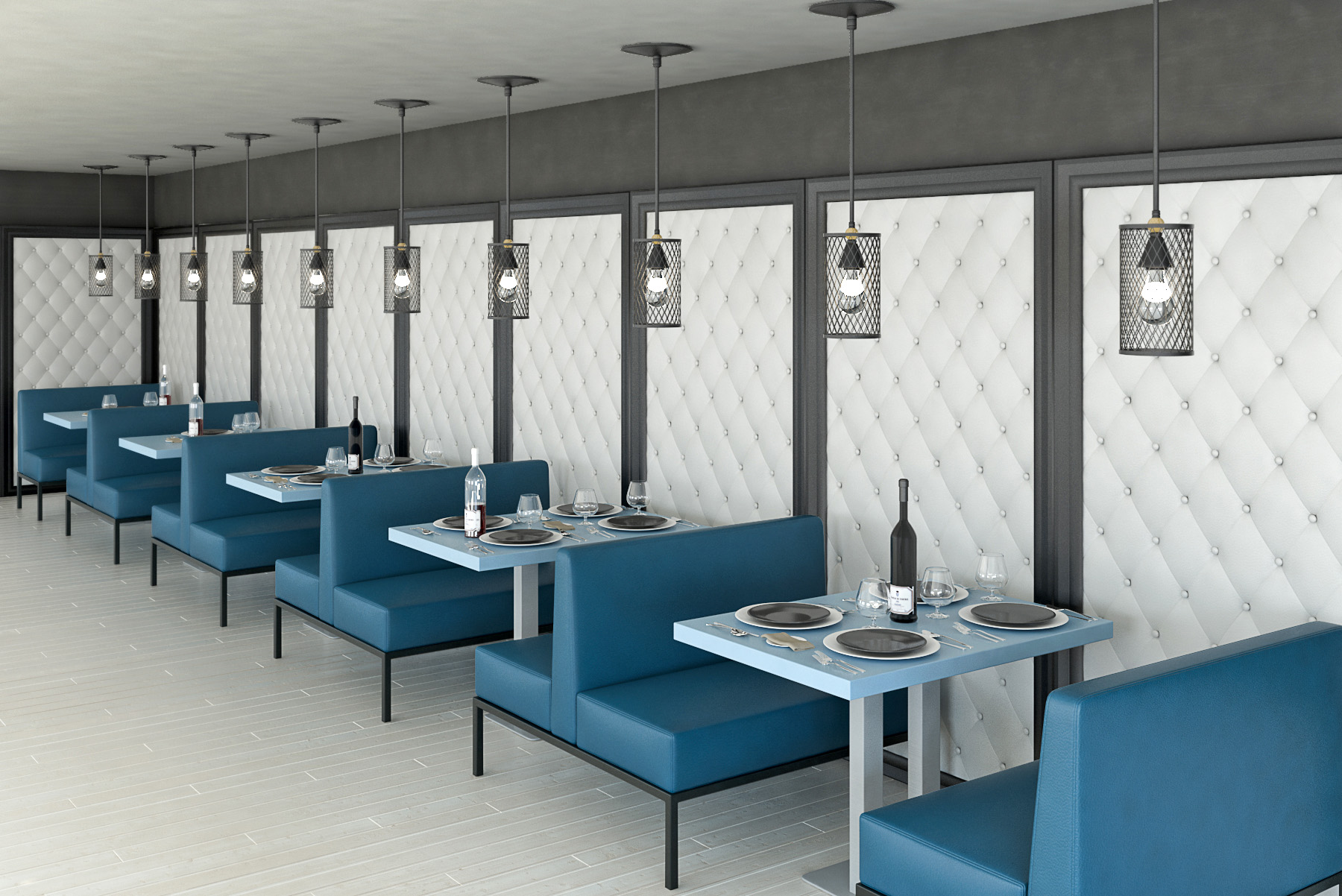 In a previous article, we discussed the development of a restaurant theme and eventually a character. In the next evolutionary step, the genuinely superior restaurants would subsequently develop an individual identity and even a soul, but is that really possible?
Of course, it is! We've all have had such places in our lives; it might have been a cozy and romantic restaurant, a rooftop hotel lounge, or a dive bar where the charm dripped off the walls, and the staff just stunk of charisma. The restaurant furniture just seemed to fit perfectly into the building, and the lighting thoroughly complemented the color scheme.
It may or may not have had the best-tasting food, but we usually didn't go there for the food. It was the ambiance and mood that really attracted us. We felt better there. It wasn't home; it was something exciting. When we were ensconced in one of those custom restaurant booths, we felt alive and a part of this living and breathing organism. It was cool, and so were we.
There are several such places that I can remember, and while some of them were in historic buildings, others were relatively new. My favorite pizza joint at the moment has it (whatever exactly "it" is). Though less than five years old, the owner has carved out a unique identity with a regular clientele despite there being at least a dozen other (nearly empty) pizzerias within a 15 minute walk. The tables and restaurant chairs are somewhat rustic, and the lighting is subdued. The drinks come quickly, but the food comes slowly.
The service is always top notch; they don't hover, but they aren't hard to find either. Difficult to say if the staff is that well trained, or if the place attracts the right sort of people. It's funny how certain places always seem to find the best help.
Live music plays five days per week, and it's just loud enough to force you to lean into your companion to communicate (romantic!). Located in a low rent tourist trap, it's a diamond in the rough. Who knows if the owner is some sort of savant, or if he just got lucky?
Let's face it, some restaurants and bars have it, while others don't. Since most of us go into the restaurant business with the intention of not just making money but of creating a valuable and memorable business for their community, we are desperate for that extra "something" that will make our establishment stand out.
We all know that this extra "something" doesn't come in a can. It either develops over decades or is the result of vision and determination. This vision starts with a theme, and if the concept has genius behind it, it will mature into character. If the character is nurtured, your restaurant will eventually have a soul and be loved and remembered by many.
The right location, building structure, custom restaurant booths, menu, and staff will all be necessary to make this dream a reality. Modern Line Furniture can't help you with everything, but we can certainly make sure you have the best American made restaurant furniture available. Contact us today, and we can generate a 3D drawing for your dining room or other hospitality space.