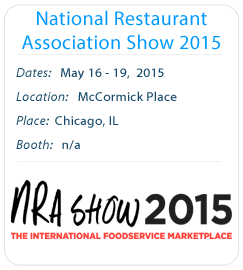 Everything and everyone foodservice.
Together in person.

That's the recipe for these four unique days of opportunity—where companies like yours can engage with more customers and prospects than at any other time of year.
44,000+ foodservice professionals from around globe converge in Chicago—hungry for new products like yours with the budgets to act. Buyers and prospects are scouting the floor.
Dealers and distributors are searching for what's next. The environment is primed to engage face-to-face, connect and SELL.
Thousands of opportunities are on the table. Help yourself.